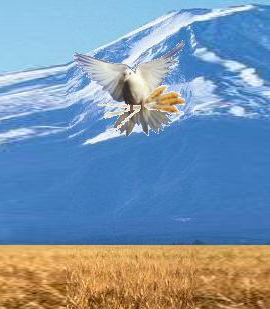 MOSCOW (AP) The chief of Russia's General Staff says the military will receive 50 intercontinental ballistic missiles this year, maintaining a high tempo of modernization despite the nation's economic downturn.
Gen. Valery Gerasimov's statement Friday comes amid spiraling Russia-West tensions over Ukraine, where fighting between pro-Russia rebels and government forces flared up anew this month after a period of relative calm.
Gerasimov said weapons modernization should prevent the U.S. and NATO from achieving military superiority over Russia.
I remember a few years ago the Lord told me "The sleeping Bear is awakening". The Lord said Russia needs 3 things: Military Power, Financial Independence, and a Unified Government. I have watched as Russia and Iran came together, this helped financially. I have watched China and Russia come together and this helps the military. I have watched Putin escape and maneuver around world sanctions and this strengthens his political power. All the pieces are coming together and they will not back down. Russia has too many back door deals and alliances.
We are ALL living in the finished work of Christ Jesus our Lord and Savior. In the blink of an eye, IT WILL ALL CHANGE-ARE YOUR READY?